Sash Window Styles
Sash Window Styles
If you're thinking of upgrading your home with replacement sash windows, then you've come to the right place. At London Sash Windows, we can provide you with a stunning selection of sliding sash windows that will perfectly complement your London home.
Complete with a range of unique features and beautiful aesthetics, you can be sure to find a style that's perfect for you. Learn the difference between the different sash window types and what they can each provide for your home.
Read on below to find out more about the different styles of sliding sash windows we offer.
Georgian Sash Windows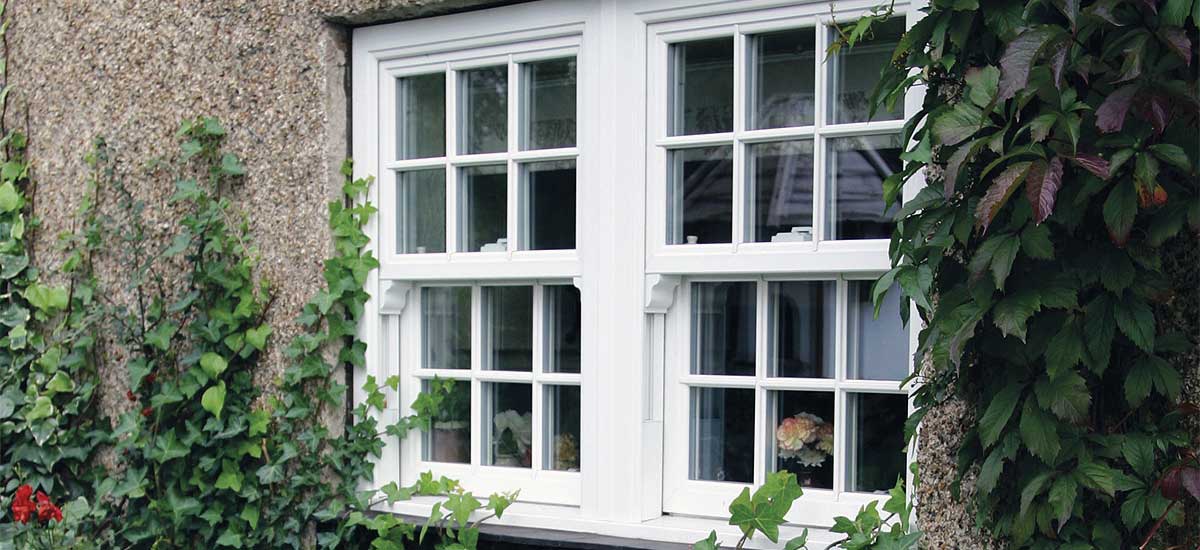 The Georgian era was when sash windows became a popular choice across the UK. This particular style of window is made up of two sashes, where one of the glazed panels moves, and the other remains stationary.
The most distinctive feature associated with Georgian sash windows is the six over six configuration. During the Georgian period, the original design incorporated Integral bars to split up the glazed panels into six sections per panel.
However, nowadays, the bars are used for decorative purposes only. Their unique design preserves the look of traditional wooden box sash windows, maintaining the authenticity of your property.
Perfect for period properties, our Georgian sliding sash windows will add traditional charm to your London home. Their distinctive aesthetic and modern design provide double glazed windows that excel in both their function and form. This type of sash window could be the perfect fit if you have an older property and wish to preserve its history while benefiting from modern performance.
For enhanced authenticity, our double glazed Georgian sash windows come with fully integrated horns – a continuation of the sash frame. A fully A-rated window system will provide improved heat retention, keeping your London home warmer for longer. Privacy glass and noise reduction glass can be installed to enhance the performance of your sash windows even more.
If you'd like to know more about our range of sash windows, then why not get in touch with us today. We can offer you sliding sash window prices via our online quoting tool.
Edwardian Sash Windows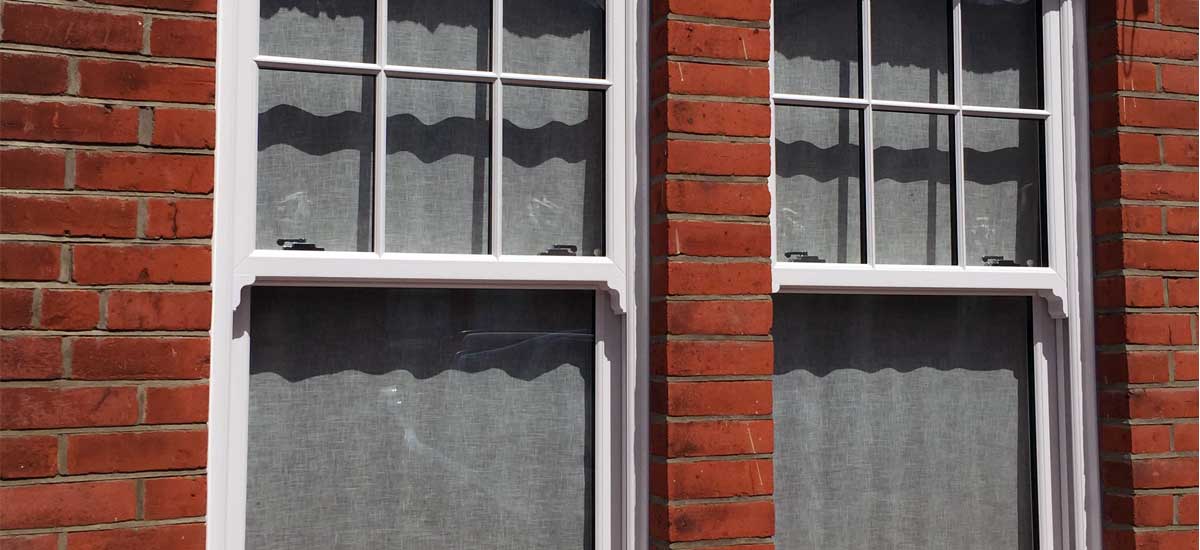 It was during the Edwardian era that the desire to have natural light flood a room was popular amongst many homeowners. The design of Edwardian sash windows incorporated the use of singular, large panes of glass rather than multiple panes of glass.
Edwardian sash windows are also ideal for homeowners in London that also own period, heritage or traditional style properties. Commonly featured in the updated design, the top pane of glass will feature multiple integral bars for decorative purposes, whereas the lower pane will feature a single glazed window with no decorative features.
During this period, sliding sash windows had become incredibly detailed in their design. This can be seen in the intricately moulded transoms that often ran across the meeting rail; mounted on the sash windows frame. All windows featured more ornate decorative internal architrave, giving it an elegant and characteristic aesthetic.
Robust and incredibly secure, modern sash windows are manufactured using durable materials and pre-tensioned window balances. This gives you the peace of mind you need, without the worry of problematic weights and cords, as well as swelling, squeaking or repainting affecting the aesthetic and performance of your replacement windows.
If you're looking to upgrade your London property with Edwardian style sash windows, then this sash window type may be perfect for you, visit London Sash Windows today. We can also give you free and instant sash window prices via our online quoting engine.
Victorian Sash Windows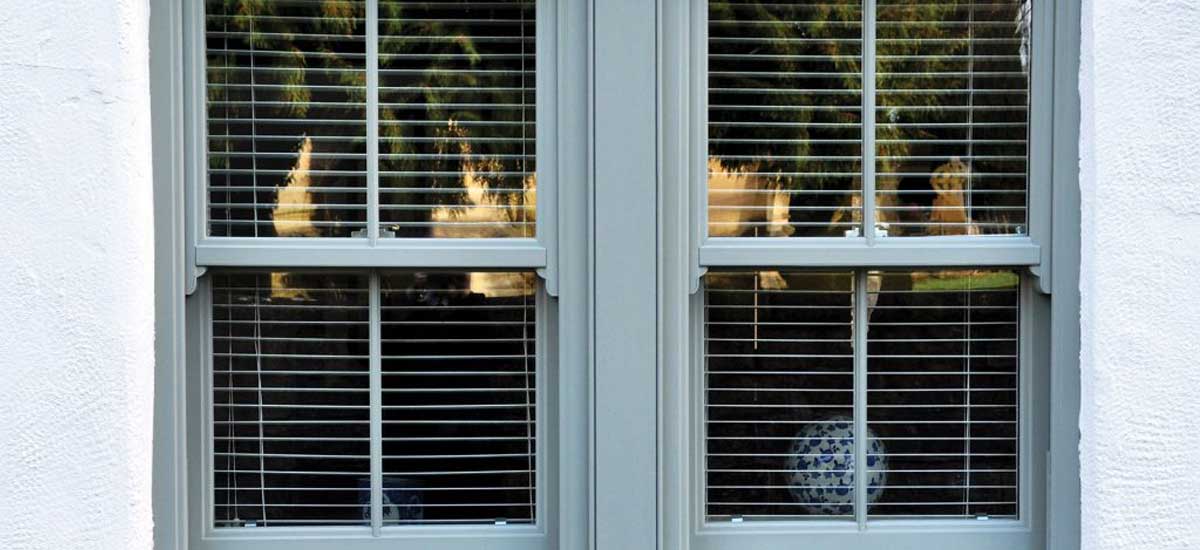 Sash windows prices don't often include the long-term maintenance costs that are required with timber and pulley systems.
Your free time could be spent repairing cords, adjusting weights, stripping, sanding and painting woodwork. The list goes on. Not only is this costly in materials, but it is also costly in time, eating away at your weekends and holidays.
Our sash windows prices are simple. Once your windows are installed, the only maintenance you will need to undertake will be to give them the occasional clean.
The high-performance finish is durable and the uPVC is robust, meaning it will never fade, rot or warp, unlike wood. The precision-engineered spring balance system will provide many years of smooth operation, making opening your sash windows effortless too.
Why Choose London Sash Windows
At London Windows, our sash windows feature state-of-the-art interlocking central rails, coupled with key-locking twist sash locks. They work to safeguard you and the contents of your London home, preventing any unwanted intruders from breaking in.
The ornate sash horns and bespoke astragal bars will add authenticity to your property. This will provide you with modern replacement windows that replicate the style of traditional wooden sash windows.
How Much Do Sash Windows Cost?
If you are planning on replacing your sash windows with one of the 3 styles above, read our sash window price guide for more information. It will give you a clear indication as to how much sash windows cost in London. Whichever of these sash window types you choose be sure you talk to us first to tailor your design to your needs.
Alternatively, get in touch with Alaskan London Sash Windows today for more information on our full range. Check out our online quoting engine for personalised Victorian Sash Window prices.