Should I Replace Single Glazed Sash Windows with Double Glazed Sash Windows
Replacing Single Glazed Sash Windows with Double Glazed Sash Windows
There are a variety of reason as to why double glazed sash windows are better than single glazed windows. If you're looking to replace your single glazed sash windows, then London Sash can provide you with a range of vertical sliders. Not only will they improve the way your London property performs, but help to retain the characteristic charm of your period or heritage style property.
Keep on reading to find out why you should replace your single glazed sashes with double glazing and the incredible range of features and benefits they have to offer. You can also get in touch with the London Sash team if you have any questions.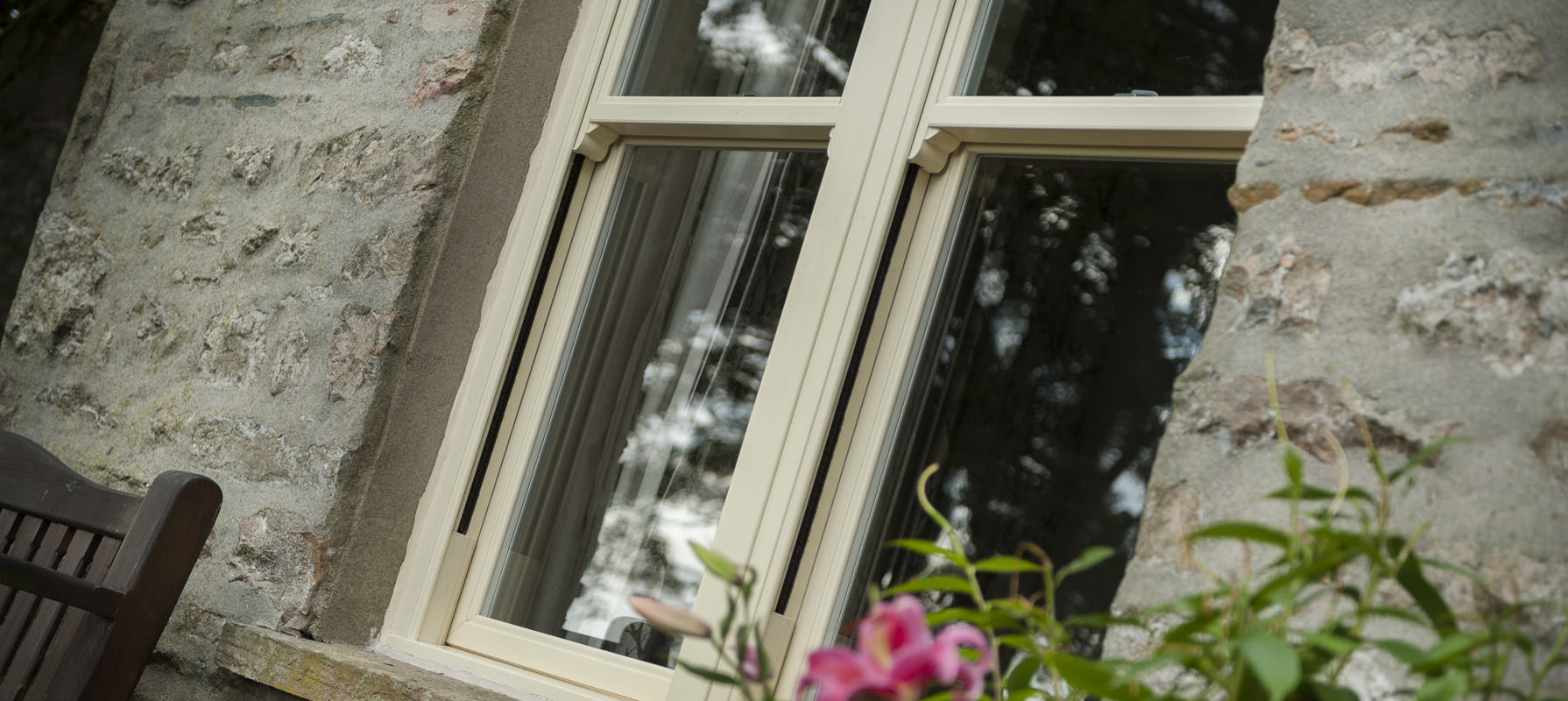 Should I Replace My Sash Windows?
If you live in a period style property, then after a while, you may experience colder rooms and expensive heating bills. By opting for double glazed sash windows, you will benefit from a profile that features two layers of glass that are filled with argon gas.
Argon gas is a poor heat conductor which will help to reduce heat loss. As a result, your home in London will benefit from better insulation, helping to keep your property warmer for longer. This incredible feature will also help to keep the costs of your heating bills down.
If you're existing single glazed windows are in good condition, and you don't want to replace the frames, you can even opt for sash window secondary glazing. This extra layer of glass that is attached to the existing panes will help to improve thermal performance. Not only this, but the glazing option will also help to reduce noise pollution, making your London home a more comfortable and quieter place.
Unlike timber sash windows, our double glazed uPVC sash windows are manufactured using high quality materials. This means you can trust that the profiles will provide an excellent life span without the need for you to replace or repair the frames or glass for several years. In adverse weather conditions, the double glazed sash windows will not warp, crack or rot, making them an incredibly robust addition to your property.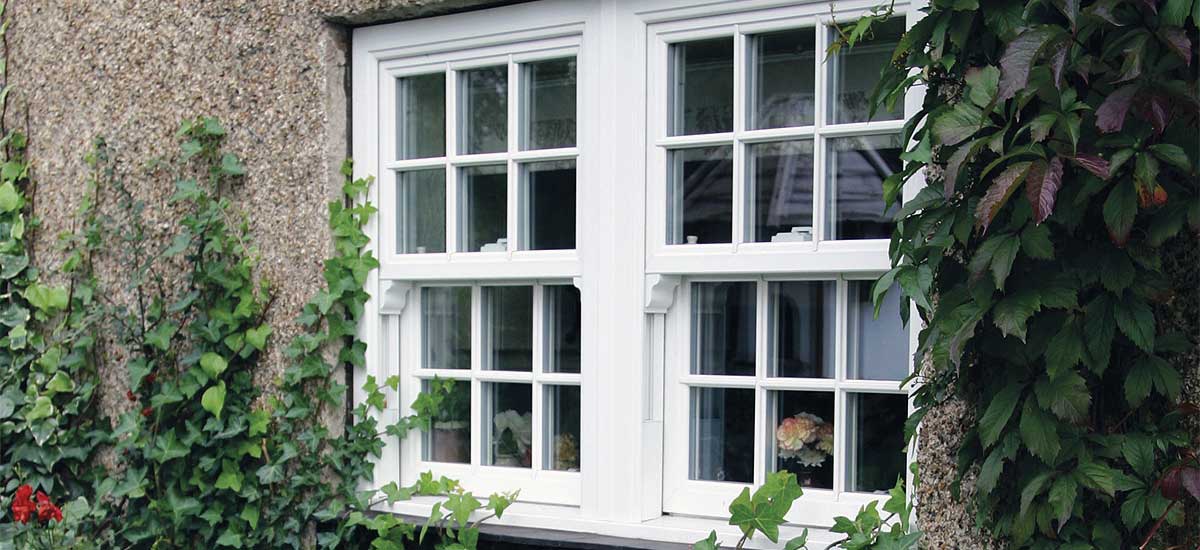 Upgrading Sash Windows to Double Glazing
If you're looking to replace your sash windows in London with new double glazed profiles, then it's also worth knowing that you can choose from a range of sash window styles and designs that will perfectly complement the style of your property. So whether you live in a period style home or modern property, you can tailor the designs of your new double glazed sash windows to perfectly match the existing architecture.
If you're worried that double glazed sash windows will not offer the same characteristic charm of timber sash windows, then you'll be pleased to know that uPVC sash windows are designed with traditional aesthetics in mind. This includes a range of decorative architrave and astragal bars to perfectly replicate traditional designs.
As well as this, you can also choose from a range of bespoke sash window colours and finishes. Whether you want to create a bold and bright replacement sash window or would prefer something a little more subtle, you have complete freedom with how your new profiles look. Our range of woodgrain foils even allow you to easily replicate timber sashes but without the expensive upkeep.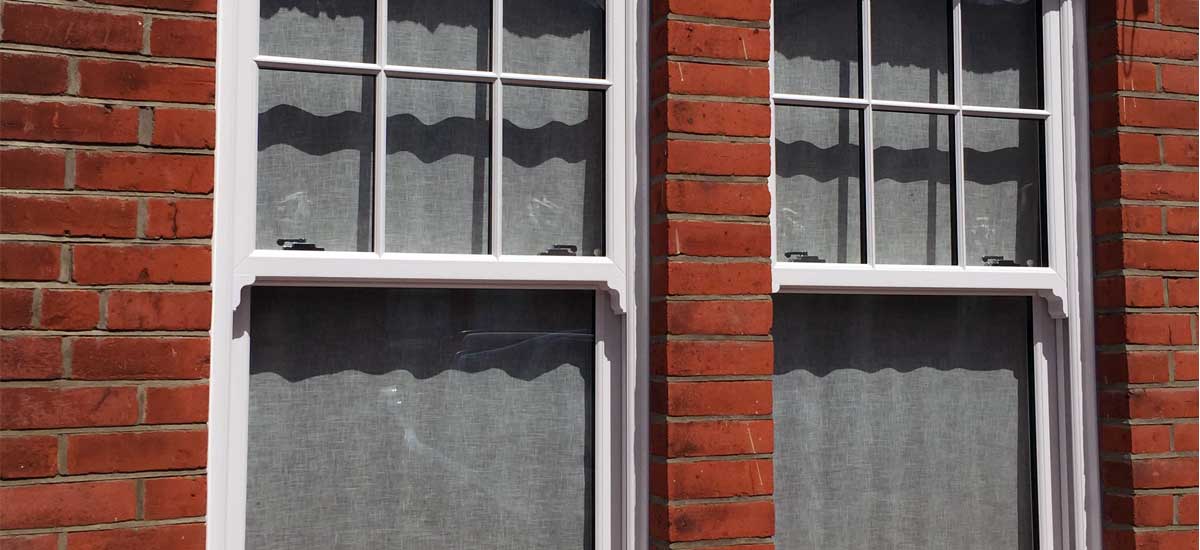 How Much Does it Cost to Refurbish Sash Windows?
If you'd like to know more about how much double glazed sash windows cost, then please don't hesitate to get in touch with a member of our team today. We can help you design your perfect replacement sash windows at a price that perfectly suits you.
Why not try our online quote engine, and you can receive personalised quotes for your exact double glazed sash window requirements. All you need to do is enter in your details, and you can find out how much sash windows cost.
If you have any further questions about why you should replace single glazed sash windows, then you can give us a call on 02070432461 or send our friendly team a message via our online contact form.