Are Sash Windows Energy Efficient?
Are Sash Windows An Energy Efficient Home Improvement?
Modern sash windows are incredibly energy efficient and will help create a warmer and more insulated home for you to enjoy. At London Sash Windows, we work with some of the best suppliers in the sash window industry, who carefully craft their replacement sash windows to ensure exceptional standards of thermal performance.
If you would like to find out more about whether sash windows offer improved energy efficiency, then keep on reading. If you have any further questions about your double glazed sash windows, then please don't hesitate to get in touch with our team today.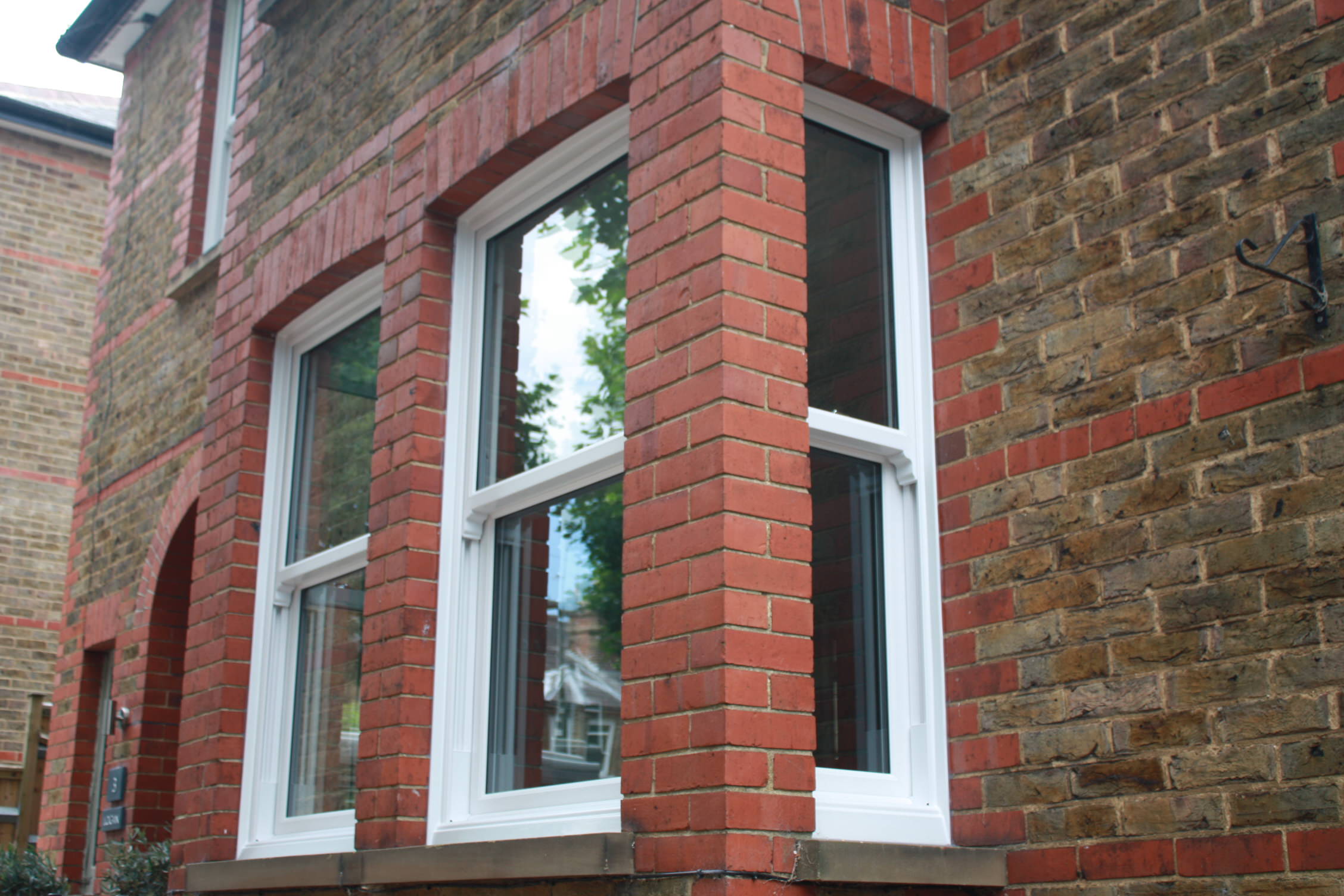 Are Wooden Sash Windows Energy Efficient?
Wooden sash windows are not as energy efficient as modern uPVC profiles. Traditional sashes, manufactured using timber and single glazing won't offer you the same standards of insulation that you will experience with double or triple glazed profiles.
Over time, timber can decay and wear down after exposure to adverse weather and challenging climates. As well as this, the single glazed panes will not be able to stop warm air from leaving your home, thus making them less energy efficient. This may also mean you see more expensive heating bills as the profiles will not be able to retain the heat as well.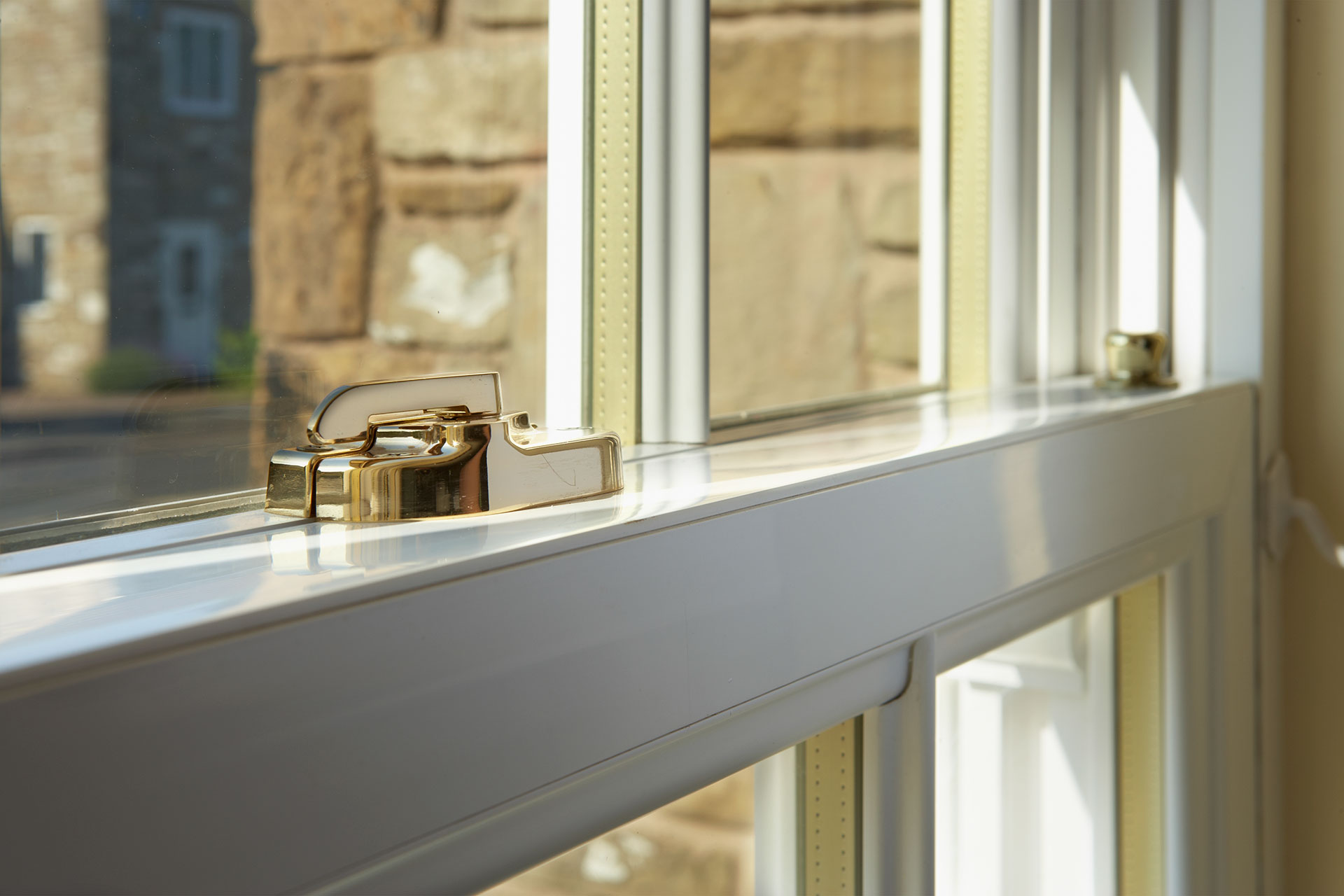 Are uPVC Sash Windows Energy Efficient?
uPVC sash windows offer innovative designs that have been manufactured using a selection of the best tools and materials on the market. The Ecoslide profiles that we offer provide a multi chambered profile that works to trap warm pockets of warm air and retain the heat within your London home for longer.
Not only will this incredible design keep you cosy and warm when you need it most, but it will also help reduce the amount of energy you consume. The long lasting heat will help to keep your home warmer for longer, which in turn, will help to reduce the costs of your heating bills. With lowered consumption and energy bills, uPVC sash windows the are perfect cost effective and energy efficient solution.
The profiles offer ultra low U-values and a 'A' Windows Energy Rating, ensuring that they offer only an exceptional standard of energy efficiency.
Are uPVC Sash Windows More Efficient than Wooden Sash Windows?
When comparing both traditional wooden sash windows and modern uPVC sash windows, it's clear that uPVC profiles will offer a standard of energy efficiency that is greater. Combined with durable uPVC profiles and the options of either single or triple glazing, the vertical sliders will outperform the wooden counterparts by far.
Single glazing consists of 1 layer of glass, whereas double or triple glazing comprises of multiple layers of glass that are filled with argon gas to provide excellent heat retention.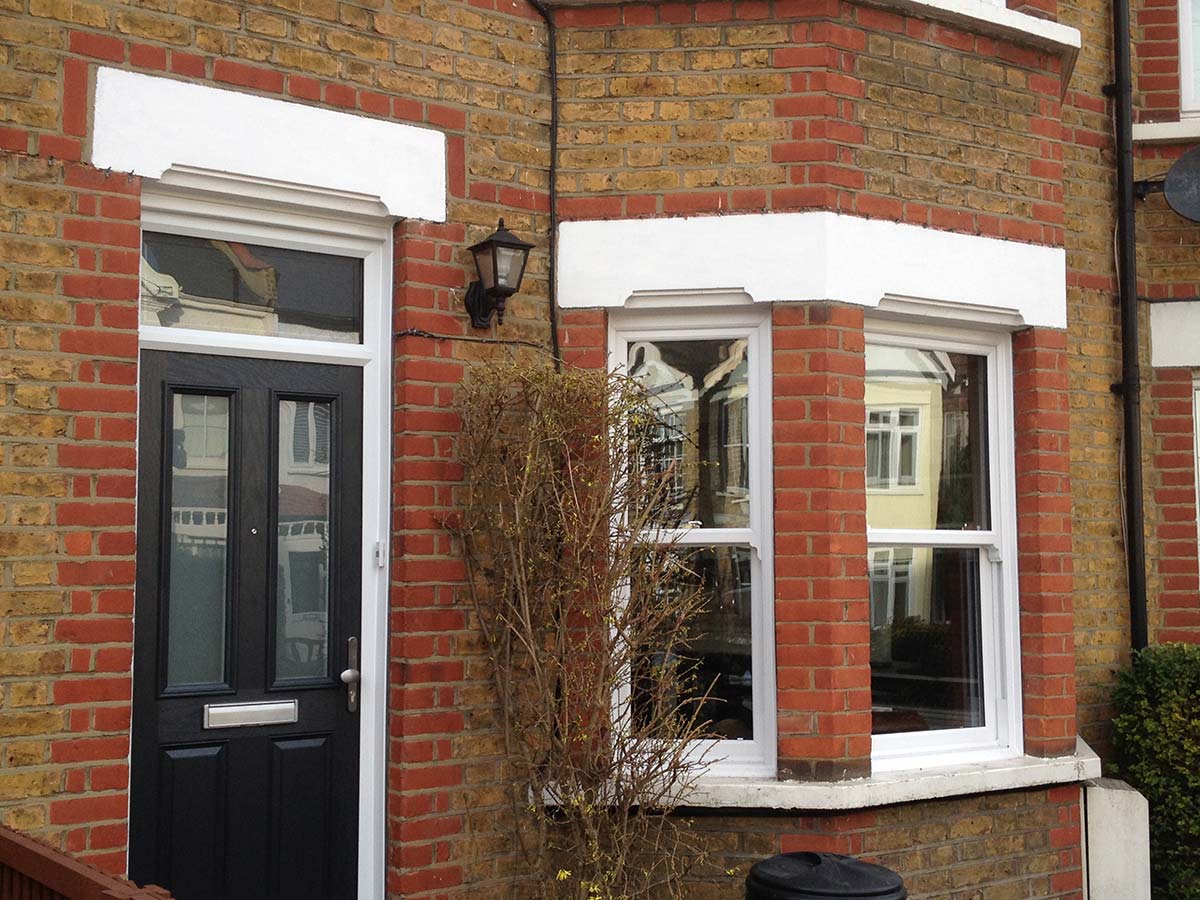 Costs of Energy Efficient Sash Windows in London
Would you like to find out more about how much modern sash windows cost? If so, then our team can provide you with affordable and competitive prices for new uPVC sliding sash windows.
You can try our online quote engine, and receive a personalised price based on your exact project details. If you would prefer to speak with a member of our team about your project, then you can also get in touch with us by sending us a message via our online form or giving us a call on 02070432461.
We can't wait to help you with your next double glazed sash windows installation.