Sash Windows Prices London
How much does a sash window cost? London Sash Window prices range from £825 to £1,398, including the cost of installation. The cost of sash windows will change depending on the width, height, colour, glass designs and finish of the unit. Every installation needs to be assessed to be provided with exact sash windows prices.
Our competitive prices allow you to enhance your home with a new high performance addition in a cost-effective way, whilst being able to tailor the windows to suit the personality of your home.
Sash windows in London have proven to be a beautiful addition to both modern and traditional homes alike, allowing homeowners to enjoy their benefits throughout. Exuding a traditional charm, our sash windows effortlessly combine the new and the old to offer more.
Our sash window prices are determined by a wide range of factors, including the width, height, colour choice, hardware accessories and glazing choice. We'll be able to tailor your sash window price to perfectly suit both, your home and your budget, simultaneously.
Combining both function and form, the sash windows we offer utilise market-leading designs to ensure your London home remains warmer, more comfortable and more secure across the year. It's never been easier to enjoy the very best the industry has to offer at sash windows prices to suit you.
Use our sash window cost calculator below to find out how much your sash windows will cost.
---
How Much Do Sash Windows in London Cost? | Sash Windows Prices
Sliding Sash Windows Price Guide
The sash windows prices below are based on a choice of white/white woodgrain colour, white/chrome/gold/satin furniture, plant on/run through decorative horns, toughened safety glass, clear/single raised astragal bar and a flat/ogee architrave finish. All prices will include the cost of installation and are a guide price only.
| Width | Height | Colour | Furniture | Decorative Horns | Glass Design | Finish | Price |
| --- | --- | --- | --- | --- | --- | --- | --- |
| 500mm-899mm | 900mm-1599mm | White | White | Plant on | Clear | Flat | £825-£925 |
| 500mm-899mm | 900mm-1599mm | White | Chrome/Gold/Satin | Run Through | Single Raised Astragal Bar | Ogee Architrave | £885-£985 |
| 500mm-899mm | 900mm-1599mm | White Woodgrain | Chrome/Gold/Satin | Run Through | Single Raised Astragal Bar | Ogee Architrave | £985-£1,085 |
| 900mm-1199mm | 1600mm-2199mm | White | White | Plant On | Clear | Flat | £875-£975 |
| 900mm-1199mm | 1600mm-2199mm | White | Chrome/Gold/Satin | Run Through | Single Raised Astragal Bar | Ogee Architrave | £955-£1,055 |
| 900mm-1199mm | 1600mm-2199mm | White Woodgrain | Chrome/Gold/Satin | Run Through | Single Raised Astragal Bar | Ogee Architrave | £1,065-£1,165 |
| 1200mm-1600mm | 2200mm-2900mm | ANY | ANY | ANY | ANY | ANY | From £1,398 |
---

Sash Window Costs – What Price Best Suits You?
Finding the right sash window prices for your home can prove to be a time consuming, stressful and overall unpleasant process. This is why we strive to offer you a simple, easy and understandable guide to ensure you find the right price for you quickly and without the hassle.
You'll be able to choose the right style, colour, accessories, opening configurations, panel counts, locks, handles, glazing and hinges easily and accurately. Our team of experts will work with you to ensure you get a sash window cost that is right for you.
We also offer an easy to use online quoting engine that will enable you to provide your sash windows price specifications over a simple, quick step by step process. We strive to make it as easy and as cost-effective as possible for you.
---
All sash window prices listed below are a guide for a window size of 500mm – 899mm (width) and 900mm – 1599mm (height).
---
How Much Do uPVC Sash Window Cost?
White Sash Window Prices – £825 to £925 per window
White is our most popular colour and, as it is virgin uPVC with no lead, it will not discolour over time. White uPVC sash windows are easy to clean, low maintenance, and provides a fresh newly decorated look that doesn't age with time.
Woodgrain Foil Sash Window Prices – £985 to £1085 per window
Our coloured foils are perfect if you're looking to replicate the traditional timber of original sash windows.
All colour foils are thermally bonded onto the uPVC extrusion to create a grained texture and provide an authentic aesthetic of timber. For a more natural wood effect, we recommend white woodgrain. We also offer foils in Cream, Golden Oak and Irish Oak. All can be applied to the sash windows internally and externally.
Colour-On-White Sash Window Prices – £985 to £1085 per window
London Sash Windows also offer vibrant external colour options.
You can choose from Chartwell Green, Anthracite Grey, Rosewood, Black Brown, Cream, Golden Oak and Irish Oak. With this, you have the choice to maintain the natural white interior finish of your sash windows whilst injecting a dash of colour to the exterior of your London home.
Sash Windows Prices with Astragal Bars –  £885 to £985 per window
You can opt for uPVC sash windows that feature bespoke astragal bar configurations.
Many authentic period sash windows feature decorative bar work that is raised on the surface of the window to create defining visual characteristics. London Sash Windows can configure the astragal bar in an array of designs to match, and compliment, the original style of the property.
uPVC Sash Window Prices with Run-Through Horns – £895 to £985 per window
We offer decorative horns as standard on our sash windows, with the additional option to add a 'run-through' horn.
Part of the unique sash window style that is popular throughout London is the decorative sash horns that provide an artistic flourish to the window. Our run-through sash horn replicates the aesthetic of an original timber box sash window, providing a continuous section of the frame which extends and can be shaped into a beautiful end piece.
Sash Window Furniture Costs – £885 to £985 per window
Despite only the locks and tilt knobs being mandatory to include, we offer all furniture items in white as standard. Our non-standard selection of metallic finishes such as Gold, Chrome, and Brushed Chrome are available on all windows.
Sash window furniture delivers both practical and visual functions. Key operated twist locks provide security, whereas a pair of tilt knobs are required to operate the tilt. Other furniture items available are pole eyes, scroll lifts and travel restrictors.
Sash Windows Prices with an Ogee Architrave – £885 to £985 per window
Ogee architraves seamlessly blend the window to the surrounding walls, creating an overall aesthetic that is subtle but striking.
Most authentic period properties with sash windows in London would typically have a traditional picture framed interior finish as a decorative surround. Our Ogee architraves are able to retain this sash window style with a finish that enhances the period features of our uPVC sash windows.
---
Find Out More About our Sliding Sash Windows
We offer a range of bespoke, high performance sliding sash windows for homeowners in London. Our sliding sash window costs in London are competitive, meaning your quote may be less than you are expecting. Get a sliding sash window price today.
---
Sash Window Glass & Glazing Prices in London?
Glass upgrades are very popular throughout London due to many factors, such as noise pollution. uPVC sash window prices featuring glass upgrades range from £905 to £1245 per window.
We use toughened safety glass as standard with our A-rated sealed window units. The internal sash window glass pane is coated with a low emissivity coating which is designed to reflect heat back into the room. The outer pane uses a low-iron glass pane which allows for greater solar gain.
The glass that makes up our sash windows can be upgraded to suit all homeowners. To deal with noise pollution we offer acoustic glass. Homeowners that are concerned with security can upgrade to laminated glass. We also offer a range of privacy glass such as frosted or the popular sandblasted effect.
Sash Box Removal and Sound Insulation Prices?
Prices for uPVC sash windows including stone wall insulation would start in the region of £985 to £1335 per window.
If you were looking to have your original box sash windows replaced you will need the outer box frame removed to ensure your newly installed windows are of the highest of quality. Original timber sashes were designed with an outer box frame to accommodate the weight required for the operation. London Sash Windows remove these as standard and directly fit the sash window into the brickwork.
The cavity where the boxes originally sat is filled with expanding insulating foam – with the additional option to add stone wall thermal insulation material into this cavity.
Sash Window Costs with Flags, Bays and Arches?
London Sash Windows offer a range of adaptable window configurations and shapes to replicate or enhance the distinctive and original sash window charm. Due to the individual nature of these styles we can not offer a price range. Please contact us for more information and arrange for a bespoke quote.
We can offer many bespoke styles and shapes such as true arch, gothic arch, or swept head sash windows. You can also choose coupled multi-section flagged windows for larger openings, and 90 degree angled bays.
---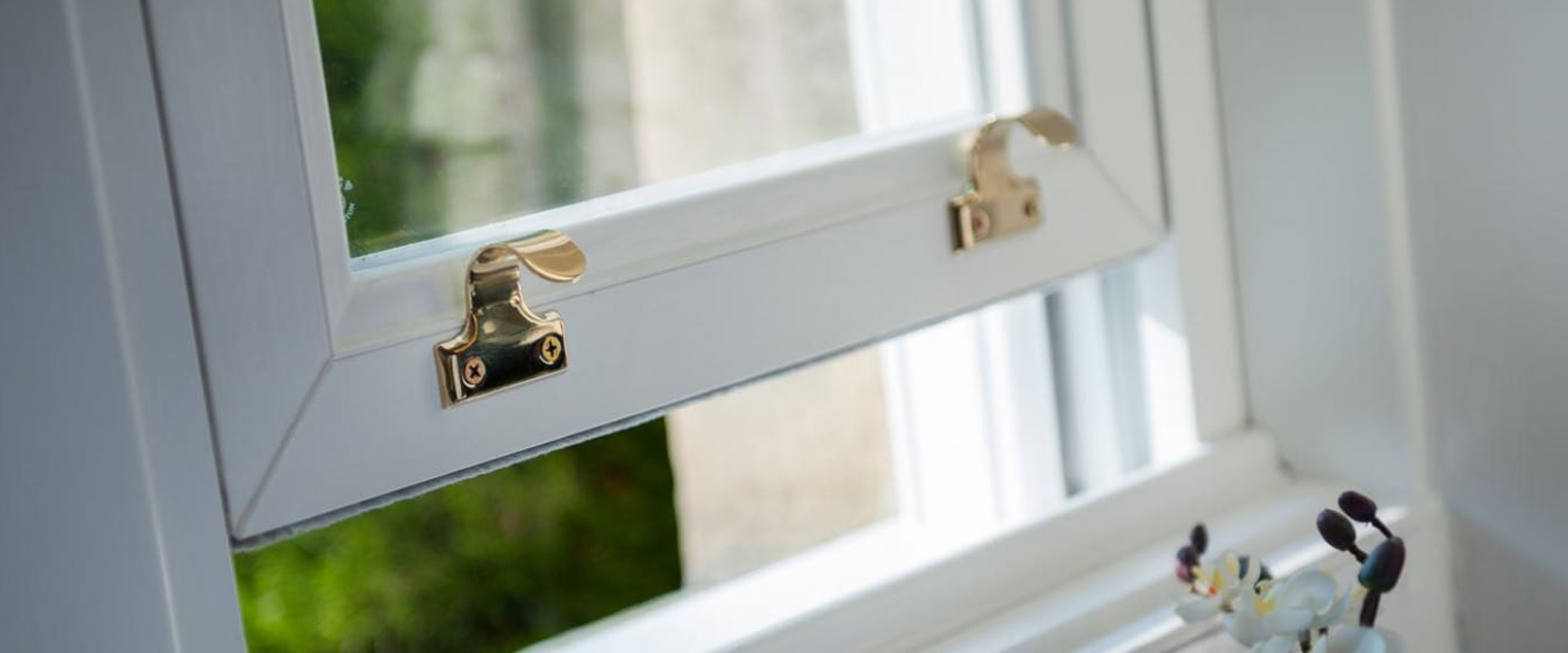 ---
Sash Windows Prices – What Am I Paying For?
Our sash windows comprise of contemporary manufacturing techniques as well as premium standard uPVC, allowing them to effortlessly capture the aesthetic of their traditional counterparts without carrying over any outdated or obsolete performance problems.
Our competitive sash window prices also allow you access to the benefits that come with a professional installation. Our specialist team are well versed in installing our high quality sash windows into modern and traditional homes, meaning you'll get more from our sash window prices.
Our sash windows achieve an impressive lifespan, which allows you to enjoy an exceptional degree of durability. This means that they will continue to perform in both aesthetic and function even after extensive use or exposure to adverse weather.
High Performing Sash Windows at Competitive Prices
Unlike the timber used in the traditional sash window design, the high grade uPVC we use across the manufacture of our sash windows maintains performance and aesthetic over many years. This means that they will not rot, warp, discolour or crack over time or exposure to the elements.
All of our high performance sash windows also feature an exceptional degree of thermal efficiency, which allows them to trap pockets of warm air into your home. This means that you'll enjoy a home that remains warmer with reduced energy bills. Our sash windows prices bring lasting value.
This will also allow you to reduce your carbon emissions throughout the year, lowering your overall carbon footprint as a result. Our sash windows are a stylish and high performance way to guarantee a warmer and more comfortable home in an economically friendly way.
Will Sash Windows Suit My Home?
Due to the comprehensive range of customisation options we offer, our competitive sash windows prices allow you to tailor our sash windows to suit your home perfectly. This means that it doesn't matter if your home is modern, traditional or period, we'll have something that fits it perfectly.
Our sash windows are the perfect solution for bringing a classic charm to a new build or enriching the character of a traditional, period or conservation property. We also offer high quality woodgrain foils that can be applied to emulate the look of timber without any of the setbacks.
All options that we offer uphold the high quality standard we base our products and service upon. This means that you'll be able to gain a perfect addition to your home with the peace of mind that comes with premium standard home improvements.
How Do I Measure My Sash Windows?
Before you begin the measurement of your sash windows for cost-effective sash windows prices, it is important to note that you should always measure in millimetres and measure from the outside of the property. With this in mind, the measurement process is quick and simple for ensuring your windows fit your home correctly.
To determine the width and height of your window, measure the brickwork opening in 3 places for both the width and height required. Once completed, simply obtain your order size by choosing the smallest measurement from the 3 obtained, deducting approximately 10mm.
All height measurements must be from underneath any existing, removable sill. If your property is rendered, you will have to remove some render to measure the edge of the brickwork accurately. You'll have your perfect sash windows size in no time at all.
Sash Windows Prices: What's On Offer?
Sliding Sash Windows
Sliding sash windows feature a vertical sliding sash that emulates the appearance of the traditional window design. They can be installed into a wide range of property styles, including a comprehensive range of room sizes as they do not require a swing space to open.
Bringing these period windows into the modern age, all of our sliding sash windows feature an innovative gearing and hardware design that has been intelligently designed to offset the weight of the sliding sash. This means that you'll be able to enjoy easy use across the board.
Capturing market-leading standards of thermal efficiency, security and durability, our sash windows prices promise a degree of quality that is guaranteed to last. This means that our sash windows are a cost-effective way to secure an exceptional addition to your home. The table above indicates the prices on offer.
---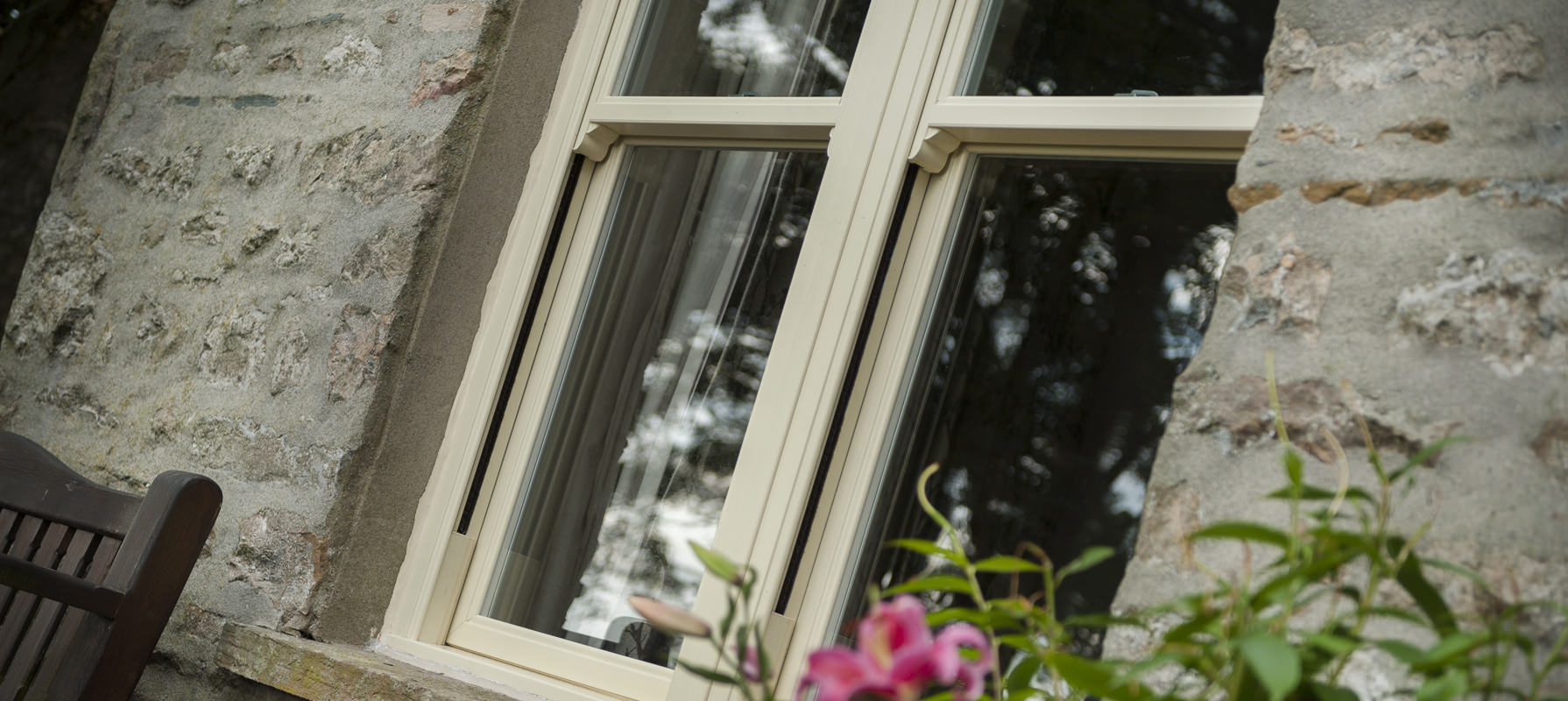 ---
Instant Sash Windows Prices
To get an instant, tailored and competitive sash windows prices, use our online quoting engine. This system allows you to get a sash window cost that is based on your specifications, meaning things will be as cost-effective as possible across the board.
To find out more about our highly competitive sash windows prices, simply get in touch with us via our online contact form or give us a call. A member of our friendly team will be more than happy to help answer any questions you may have regarding our sash windows, prices or any of our other services.
Our sash windows prices have been designed to offer you a cost-effective alternative to bringing exceptional quality to your property. You'll be able to enjoy premium home improvements without an extortionate price tag. There is no reason for you to settle for anything less.
---
How do we find out sash window prices?
Finding your estimated uPVC sash window prices has never been easier. We have created a quote engine video guide for you, just incase. In a few simple steps, you can calculate the cost of your replacement windows, as well as hear more of what we have to offer. Use our quote engine today.