Should you replace your Wooden Sash Windows?
Should you replace your Wooden Sash Windows?
Sash Windows are a fantastic feature for any home to have. They are most popular with older properties and have carried with them a certain level of prestige from times past. If you are fortunate enough to possess several sash windows, then you probably already have a good idea of the eye captivating effect their stunning profiles tend to have. 
However, if you've had your property for some time, then when you originally moved in, likely these sash windows were already installed and if they were already installed, they'll be made of traditional wooden materials. What's the problem? There isn't. Timber sash windows can look just as stunning as our uPVC sash windows but despite their similarities, they couldn't be further apart. 
There are several reasons why sash windows are better off made from uPVC than a traditional wooden design but the first would be that they are more expensive. We don't just mean the upfront costs but all the maintenance costs that go into timber sash windows throughout their lifetime. Wood must be treated every few years to protect the wood, but our uPVC sash windows require no such treatment, in fact, all we recommend in terms of maintenance is the occasional wipe down to ensure they remain looking factory fresh.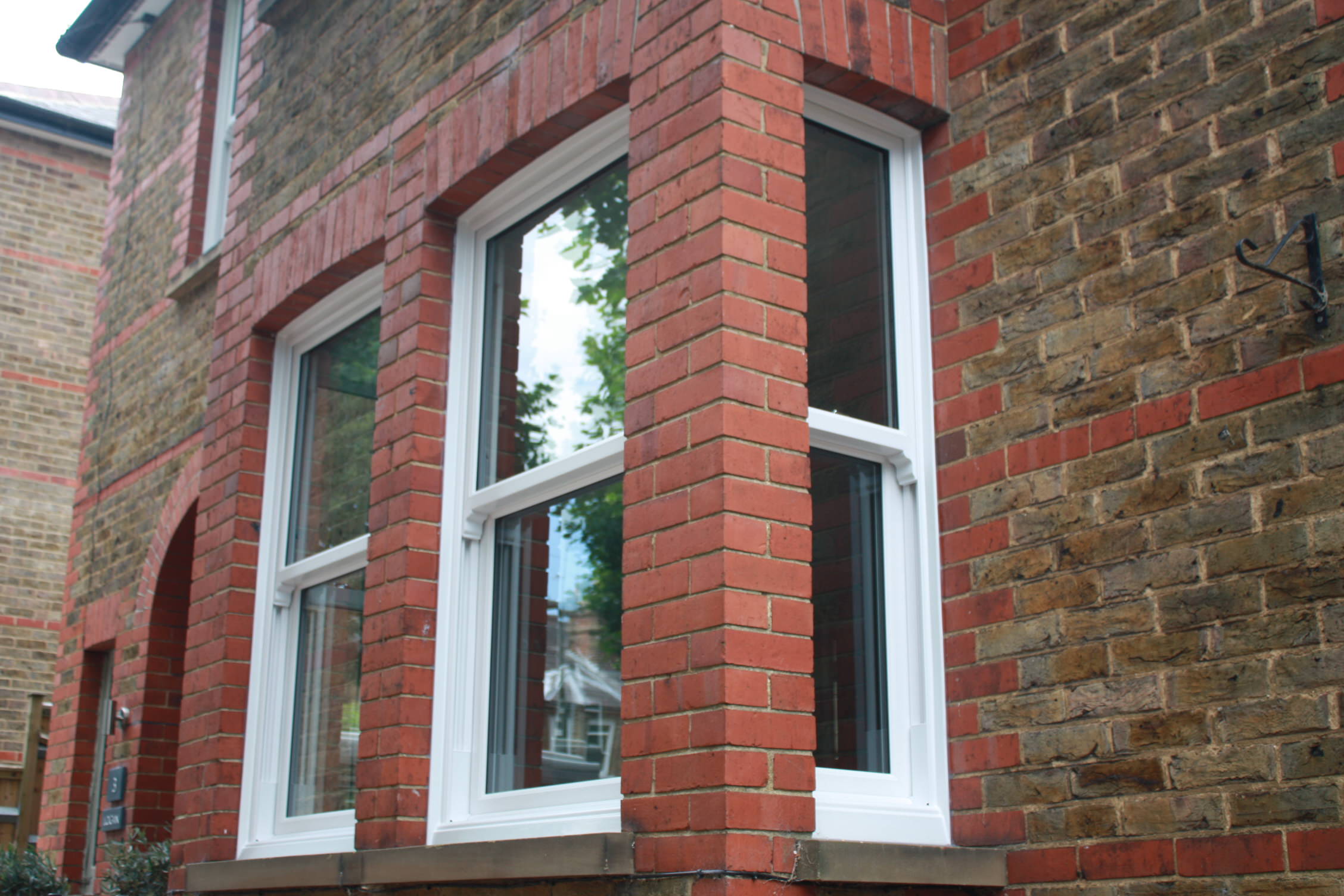 Why make Sash Windows From uPVC?
Another benefit to uPVC sash windows over traditional wooden materials is that uPVC is not prone to warp, rot or flake when exposed to prolonged temperature change such as damage from the sun. it is not too common in well-made timber sash windows and can be maintained if properly treated but doesn't it feel a little unnecessary? uPVC just produced high performance overall.
Thanks to wooden foil finishes, the aesthetic difference doesn't even win out anymore. If you had your heart set on the look of wooden sash windows and were willing to spend more in the long run, we're here to let you know that won't be necessary either. Our uPVC sash windows can be customised to look indistinguishable from their wooden counterparts but will not compromise on the exceptional performance only uPVC can provide.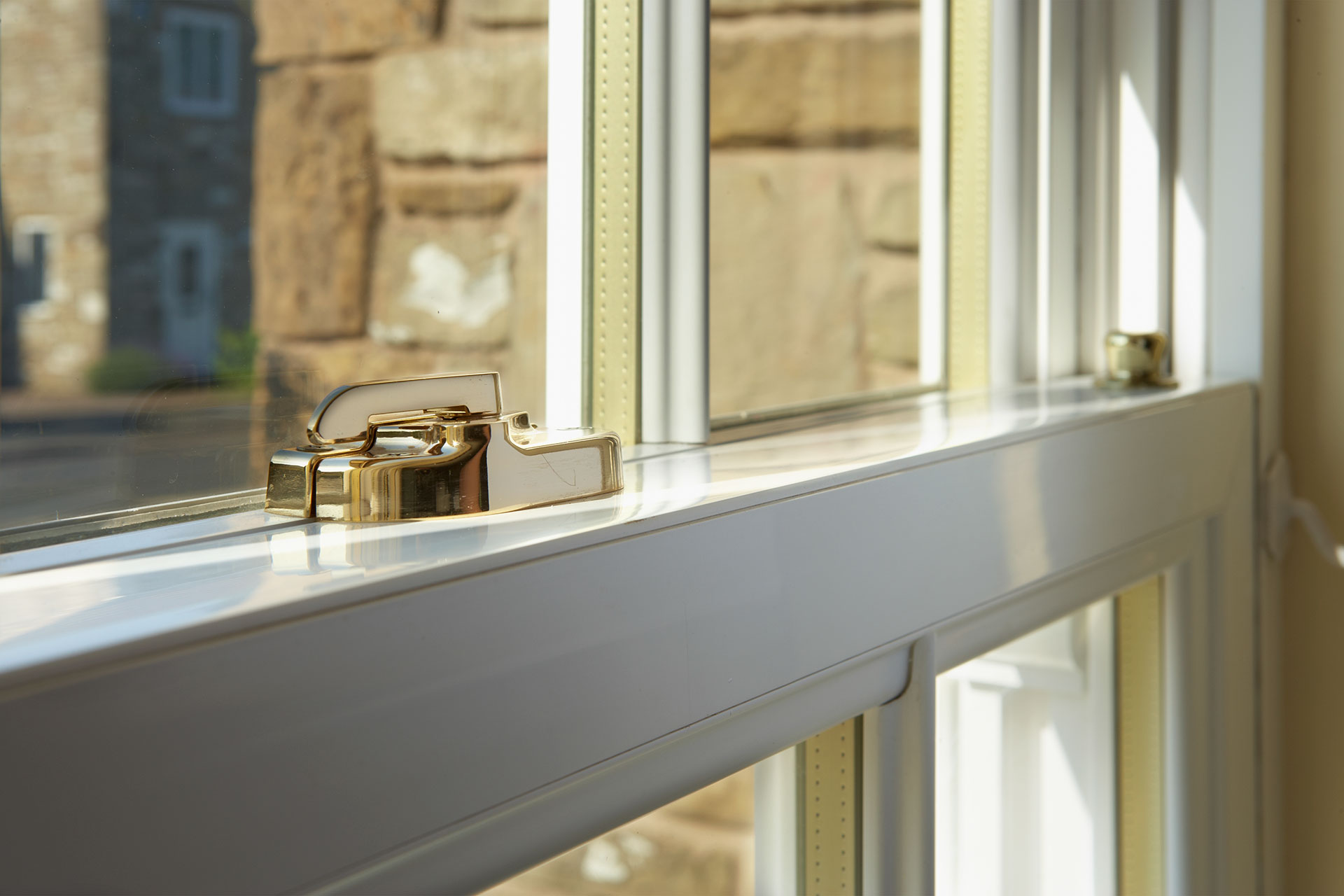 What are the benefits of replacing Sash Windows with New Ones?
If you have an older set of sash windows made from traditional wood, then they may also be fit with a single pane of glazing. If this is the case replacing these windows will greatly improve the thermal performance of your home. This is because all our uPVC sash windows are not only sealed and fit to size but all come fitted with double glazing.
Double glazed uPVC sash windows are designed to allow heat to pass slowly through the glazing and retain heat for longer. With this level of thermal efficiency, you may have that after a few months you have saved some money on heating bills as the need to turn it on is less prevalent.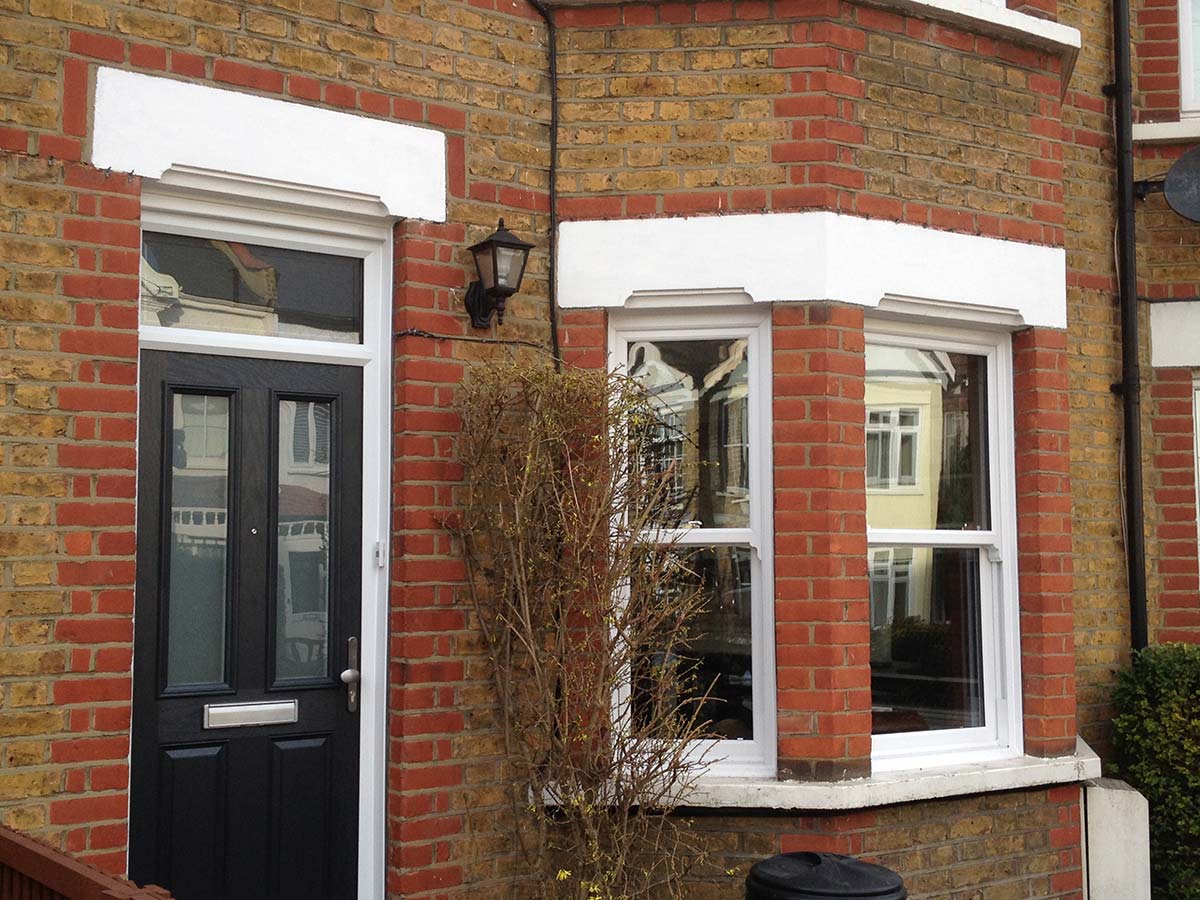 Costs to Replace My Old Sash Windows in London
If you want to learn more about how you can benefit from uPVC sash windows or would be interested in upgrading your home in London with some sash windows of your own, then we would love to hear from you. Our dedicated team are on standby to assist you with any questions you may have as well as provide you with competitive prices on our full range of stunning double-glazed windows.
You can request a quote yourself by following this link to our quoting engine, providing us with a few details and within minutes you will receive a tailored quote to your project's specifications. If you would rather discuss your project, then our experts can answer any questions you may have. Get in touch with us by sending us a message via our online contact form or call us on 02070432461. We are just a click or phone call away, so get in touch today.