What Kind Of Thermal Performance Do Sash Windows Provide?
What Kind of Thermal Performance Can You Expect From Sash Windows?
There may be a certain perception of sash windows that they are typically best of heritage properties and are not associated with modern innovations as much as other styles. This is most likely due to the renown that sash windows cultivated in the 18th and 19th centuries, as such people perhaps equate modern sash windows to their older cousins. 
Prior to the creation and mass production of double glazing and uPVC windows, sash windows would not have been associated with thermal performance. Typically, they were created with traditional timber and be single glazed. You'd be begging for the thermal efficiency modern uPVC sash windows can provide after only a few moments in one of those homes on a winter's morning. 
In short, this notion that sash windows are only for period properties, and that they don't carry this association with modern performance, needs to change. It is true that sash windows complement a period property but they can also enhance the existing character of a new build property.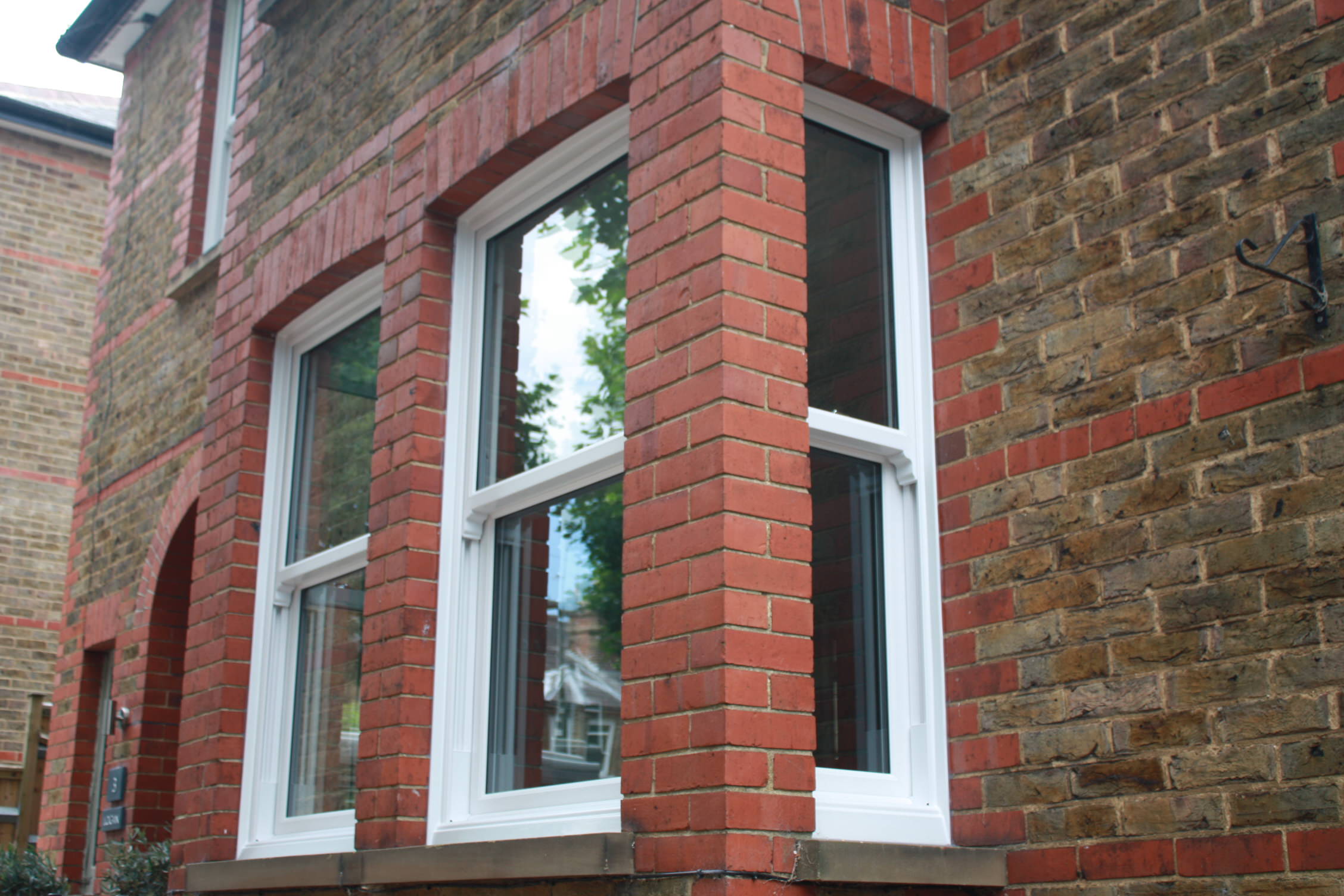 What makes Sash Windows So Thermally Efficient?
Essentially, two main factors contribute to a window's thermal efficiency. The first is that all modern sash windows will be fitted with at least double glazing technologies which consist of multiple layers of glass between a void containing argon gas. This prevents cold from escaping and allows heat to pass through the panes much more slowly, keeping your home warmer for longer. 
This is especially welcoming in the colder months. You may even notice that you end up saving more money over time thanks to double glazing as this will remove the need to turn your heating on as often for longer periods of time.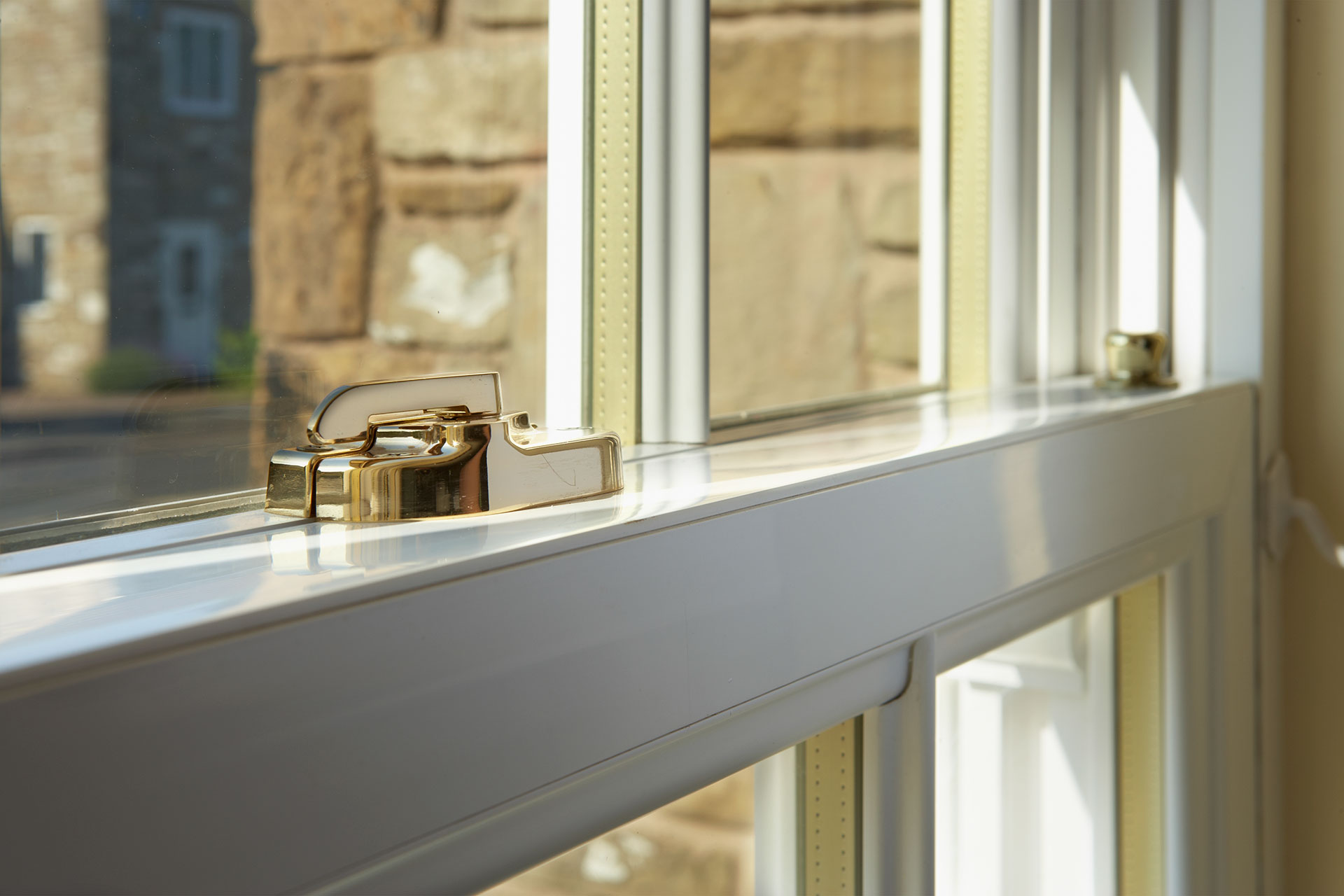 What's The Second Factor That Makes Sash Windows So Thermally Efficient?
The second contributing factor to how thermally efficient modern sash windows can be would be the nature of the materials used and how well they are fit. We cannot speak for all installers of sash windows in the London area but at London Sash Windows all our installations are carried out by trained professionals with years of collective experience and all of our products rigorously tested. 
We also make our sash windows out of uPVC a lightweight, durable and long-lasting material that requires virtually no maintenance after installation. uPVC windows often have a lifespan stretching beyond more traditional materials. Furthermore, unlike more traditional materials such as timber, they are not prone to water damage and do not warp, rot or flake. uPVC also requires only the occasional wipe down with a cloth to main a clean appearance but does not require, additional payments of maintenance with any treatments whatsoever. 
We believe uPVC sash windows should be a one time purchase and not a temporary home improvement solution.
Why Not Traditional Sash Windows?
The look of traditional timber sash windows is undeniably attractive but we believe that they are entirely unnecessary. This is particularly true with modern finishes available which perfectly emulate the aesthetic that wooden sash windows provide without compromising on the performance that only uPVC windows can provide. 
At London Sash Windows we provide a wide range of colours and customisation choices for your uPVC sash windows including the ability to have wooden foil finishes. There is no need to pay extra for lesser performing windows nor is there any need to pay for additional treatment to the wood every few years after installation. When you purchase uPVC sash windows once, you needn't pay another penny.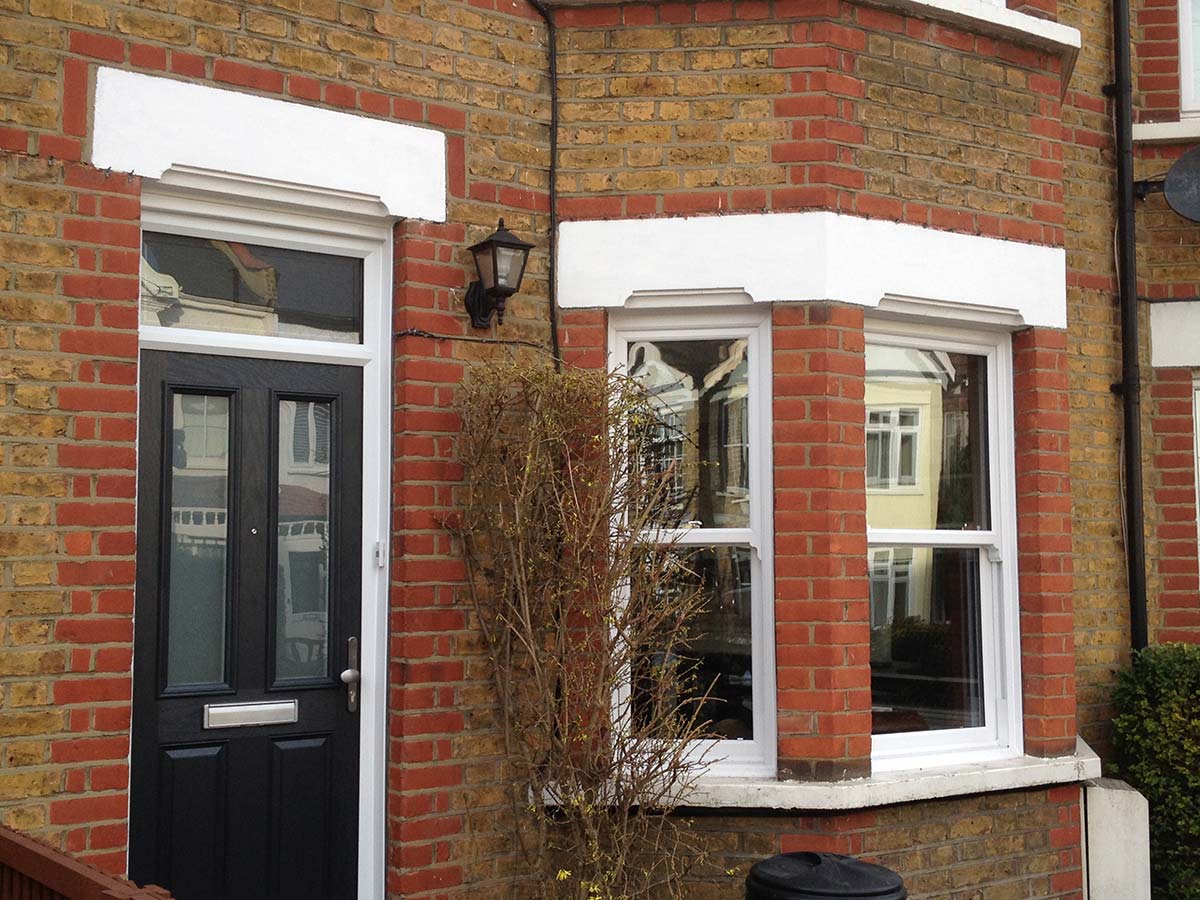 Costs of Energy Efficient Sash Windows in London
If you are at all interested in purchasing modern sash windows for your very own or are just curious to know how much they would cost then we would love to hear from you. Our team of friendly, dedicated professionals can provide you with affordable and competitive prices for new uPVC sliding sash windows. 
Take a look at our online quote engine, and receive a customised quote specifically tailored to your exact project specifications. If you would rather speak with a professional first, then our team can answer any questions you may have. Get in touch with us by sending us a message via our online contact form or give us a call on 02070432461. We would be honoured to help you on your next home improvement journey and assist you in finding the perfect sash window for your home.