How Do uPVC Sash Windows Work?
uPVC sash windows are a popular choice for homes in your area, and for good reason! They have all the appeal of traditional profiles, but only with all the benefits of 21st century uPVC. They stand out on the market with a unique sliding sash opening system which has stood the test of time. If you have a traditional home, uPVC sash windows won't compromise the classic look but they can add a heritage charm to modern architecture.
How Do uPVC Sash Windows Look
So, how do uPVC sash windows work? uPVC sash windows are manufactured using a plastic frame placed around two panes of glass. Either one or both of these window frames slide up and down to open and close the window.
Sliding sash windows have a distinctive vertical opening which can enhance the look of any property in your local area. Instead of pushing the window open wide, like other designs of window on the market, you'll push the window upwards to open it. This allows homeowners to enjoy a wider opening, flooding a space with light and to improve ventilation without compromising on security.
When you close the sash window, the top and bottom sash lock together at the mid-rail. This midrail stops the window from sliding back down, locking the profile in place securely. The weighed spring will stop the window from slamming down too quickly, keeping fingers and paws safe.
A sash window with one movable pane is known as a single hung sash window, while two panes that slide up and down are called a double-hung sash window. Modern sash windows use torsion balances as a more robust alternative to the weight and cord system. This spring balancing system is more durable and easier to replace, should something go wrong.
Torsion balances are specially designed to suit the size and weight of the sash, helping your window work to its full potential. Concealed spiral balances are also used as a durable alternative to the traditional weight and pulley system. They ensure a long lasting operation, helping the sash open and close with ease.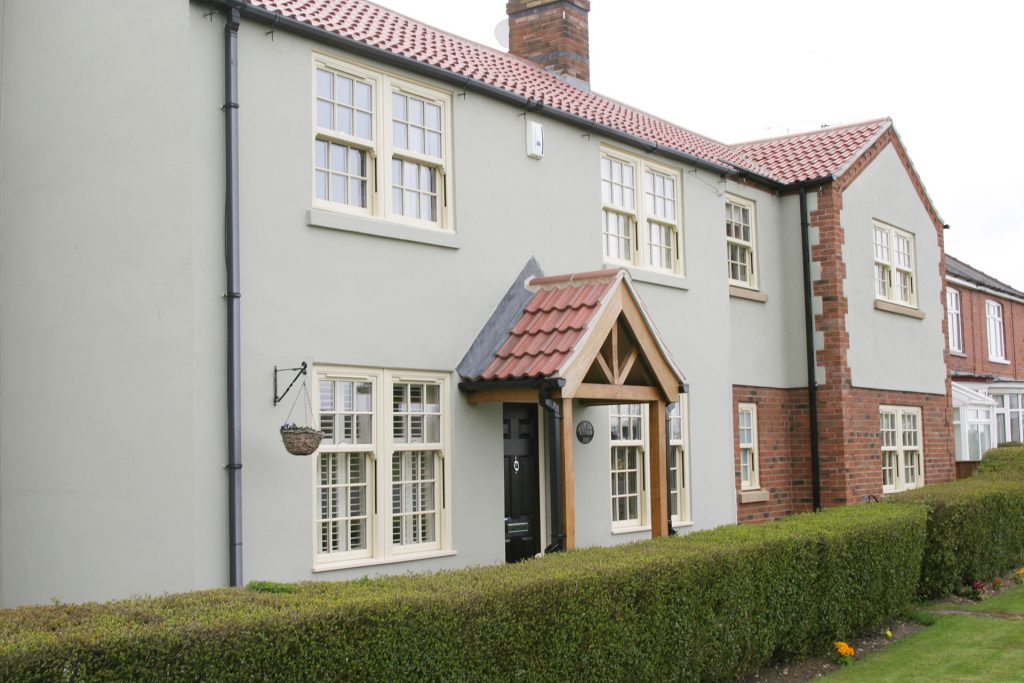 How uPVC Sash Windows Are Different To Timber Sash Windows
Modern uPVC sash windows come with a range of benefits in comparison with more traditional timber profiles. uPVC sash windows feature the same counterbalance technique as timber sash windows but the weights, cord, and pulley system are replaced an effective torsion balance system.
Neatly hidden inside a plastic tube that is concealed within the uPVC profile, the loaded spring can be adjusted to create the right tension to smoothly open and close the window.
uPVC sash windows are crafted using unplasticised chloride which, in addition to being fitted by our experienced team, keeps your home safe and thermally efficient for many years. We use uPVC to craft our sash windows because it is a robust and versatile material that needs very minimal maintenance.
We Install Quality uPVC Sash Windows
Here at Alaskan Windows, we deliver a market leading customer service and quality double glazing installations. Our uPVC sliding sash windows are available throughout South West London, including Fulham, Southfields, Putney, Wandsworth, Balham, Clapham, Wimbledon and Morden. , and offer a traditional appearance with all the benefits of modern uPVC.
We are so confident about our uPVC sash windows that we offer our customers a reliable 10-year guarantee. This gives you the peace of mind in knowing you are investing in a premium product for your home movement project.
Whether you are working on a new build or replacing existing profiles, our team will be on hand to help improve the way your home looks and performs. Whatever look you wish to achieve for your home, our uPVC sash windows can be tailored to meet your requirements.
All our double glazed windows are available in a broad array of colours, including traditional looking woodgrain finishes, and a wide range of glazing options. You have full control over the way your new uPVC windows look and perform.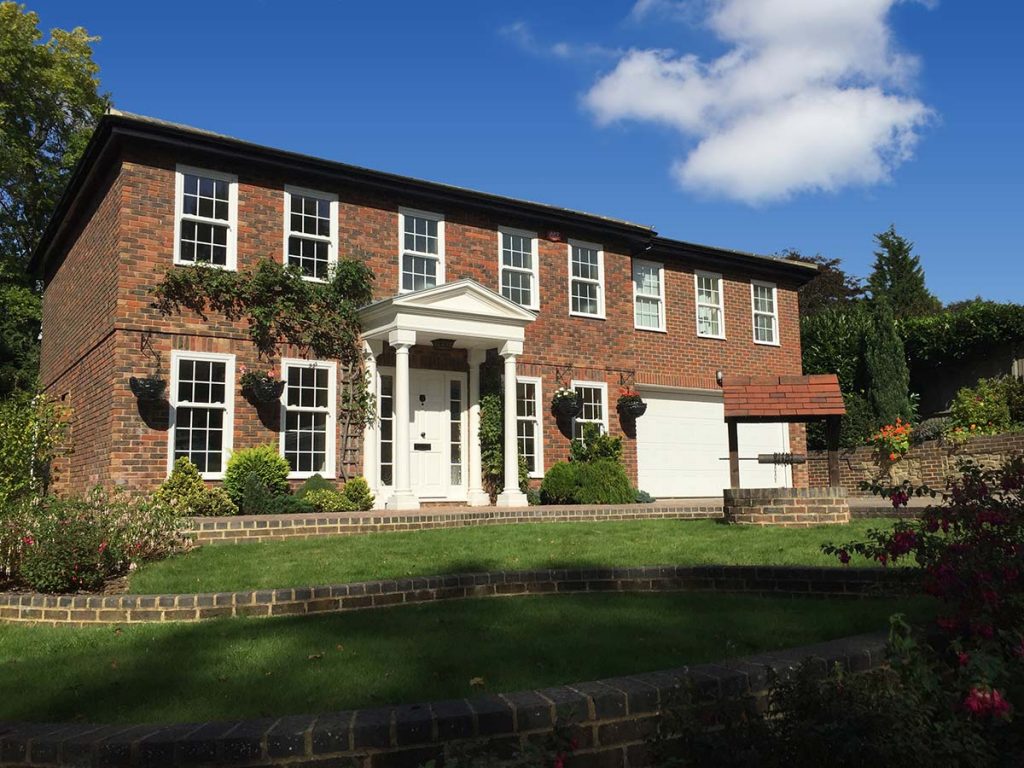 uPVC Sash Windows Prices
Get a price on our uPVC sash windows today by using our online quoting engine. Our windows deliver the perfect blend of quality and value, making them accessible to everyone, no matter their budget. Upgrade your home with luxury installations that don't come with a luxury price tag. See our costing page for more information on the price of our sash windows.
Alternatively, you can get in touch with our team directly and we will be happy to offer impartial advice, answer your questions and help you transform your home.