Sash Windows in Fulham
Alaskan Windows offer competitive and unrivalled sash windows prices throughout Fulham.
Our sash window prices in Fulham range from £825 to £1,398, including the cost of installation. The cost of sash windows will change depending on the width, height, colour, glass designs and finish of the unit. Every installation needs to be assessed to be provided with exact sash windows prices.
---
Get Your Sash Window Prices
---
Gallery – You can browse our gallery to peruse the different styles of sash windows we provide at Alaskan Sash Windows. We like to be able to give you the chance to envision how they will look on your home in Fulham with a large range for you to choose from. If you have any questions about our sash window range or sash window prices, simply get in touch to find out more. We can also discuss our personalisation options in order to create a bespoke sash window that fits with your ideas and requirements.
---
How Much Do Sash Windows in Fulham Cost? | Sash Window Prices
Sliding Sash Windows, Fulham Price Guide
The sash windows prices below are based on a choice of white/white woodgrain colour, white/chrome/gold/satin furniture, plant on/run through decorative horns, toughened safety glass, clear/single raised astragal bar and a flat/ogee architrave finish. All prices will include the cost of installation and are a guide price only.
| Width | Height | Colour | Furniture | Decorative Horns | Glass Design | Finish | Price |
| --- | --- | --- | --- | --- | --- | --- | --- |
| 500mm-899mm | 900mm-1599mm | White | White | Plant on | Clear | Flat | £825-£925 |
| 500mm-899mm | 900mm-1599mm | White | Chrome/Gold/Satin | Run Through | Single Raised Astragal Bar | Ogee Architrave | £885-£985 |
| 500mm-899mm | 900mm-1599mm | White Woodgrain | Chrome/Gold/Satin | Run Through | Single Raised Astragal Bar | Ogee Architrave | £985-£1,085 |
| 900mm-1199mm | 1600mm-2199mm | White | White | Plant On | Clear | Flat | £875-£975 |
| 900mm-1199mm | 1600mm-2199mm | White | Chrome/Gold/Satin | Run Through | Single Raised Astragal Bar | Ogee Architrave | £955-£1,055 |
| 900mm-1199mm | 1600mm-2199mm | White Woodgrain | Chrome/Gold/Satin | Run Through | Single Raised Astragal Bar | Ogee Architrave | £1,065-£1,165 |
| 1200mm-1600mm | 2200mm-2900mm | ANY | ANY | ANY | ANY | ANY | From £1,398 |
---
Our 10 Year Guarantee
All of our uPVC sash windows come with a 10-year manufacturers guarantee. This is to give you the peace of mind that our windows will perform for years to come without issue. We're proud of the durability, security and pleasing aesthetics that our sash windows offer, and it is important to use that we only provide the very highest of standards.
We know that when it comes to replacing the windows in your Fulham home that you will want your sash windows to be good quality, high performance and sit within your budget. We ensure that we offer competitive sash window prices in Fulham for this very reason so that all of our customers can benefit from and enjoy high quality sash windows.
Sash windows are a worthwhile investment and can save you money in the long run, making your home much more energy efficient and acting as great ventilation to control air flow throughout the building. You'll find that your home stays warmer for longer and maintains a consistent temperature which reduces your reliance on the central heating and can lower your energy costs as well as your carbon footprint.
---
All sash window prices listed below are a guide for a window size of 500mm – 899mm (width) and 900mm – 1599mm (height).
---

How Much Do uPVC Sash Windows Cost in Fulham?
White Sash Window Prices – £825 to £925 per window
Thesought-after after colour is our white sash windows which are created with no lead and come virtually maintenance free. Only requiring a wipe down with a damp cloth every now and then to make sure they are at optimum condition all year round.
Woodgrain Foil Sash Window Prices – £985 to £1085 per window
If you're looking to replicate the authentic timber effect we can add coloured foils that create a high end and traditional feel. All of our foils are thermally bonded onto the uPVC extrusion to create a grained texture. Our white woodgrain gives a beautiful finish but is also available in Cream, Goldon Oak and Irish Oak.
Colour-On-White Sash Window Prices – £985 to £1085 per window
There are a number of bright colours to choose from for the exterior of your window including: Rosewood, Black Brown, Cream, Golden Oak, Chartwell Green, Anthracite Grey and Irish Oak.
Sash Windows Prices with Astragal Bars –  £885 to £985 per window
You can opt for uPVC sash windows that feature bespoke astragal bar configurations. Many authentic period sash windows feature decorative bar work that is raised on the surface of the window to create defining visual characteristics.
uPVC Sash Window Prices with Run-Through Horns – £895 to £985 per window
You can add decorative horns or you can add a 'run-through' horn to create a unique sash window style for your Fulham home. They add character and personality to your windows which draw the eye.
Sash Window Furniture Costs – £885 to £985 per window
Sash window furniture is both practice and visual in function. There are a number of options such as Key operated twist locks, tilt knobs, pole eyes, scroll lifts and travel restrictors.
Despite only the locks and tilt knobs being mandatory to include, we offer all furniture items in white as standard.
Sash Windows Prices with an Ogee Architrave – £885 to £985 per window
Ogee architraves seamlessly blend the window to the surrounding walls, creating an overall aesthetic that is subtle but striking. More traditional properties in Fulham have a picture framed finish as a decorative surround. This helps to enhance the period features of our sash windows and increases the visual appeal.
Sash Window Glass & Glazing Prices in Fulham?
Choosing the right glazing options is important as your property in Fulham can benefit from reduced noise pollution, privacy and thermal efficiency.  Our uPVC sash window prices feature glass upgrades that range from £905 to £1245 per window.
We use toughened safety glass as standard with our A-rated sealed window units. The internal sash window glass pane is coated with a low emissivity coating which is designed to reflect heat back into the room. The outer pane uses a low-iron glass pane which allows for greater solar gain.
Sash Box Removal and Sound Insulation Prices?
Prices for uPVC sash windows including stone wall insulation would start in the region of £985 to £1335 per window.
If you were looking to have your original box sash windows replaced you will need the outer box frame removed to ensure your newly installed windows are of the highest of quality. Original timber sashes were designed with an outer box frame to accommodate the weight required for the operation. Our team will remove these as standard and directly fit the sash window into the brickwork.
---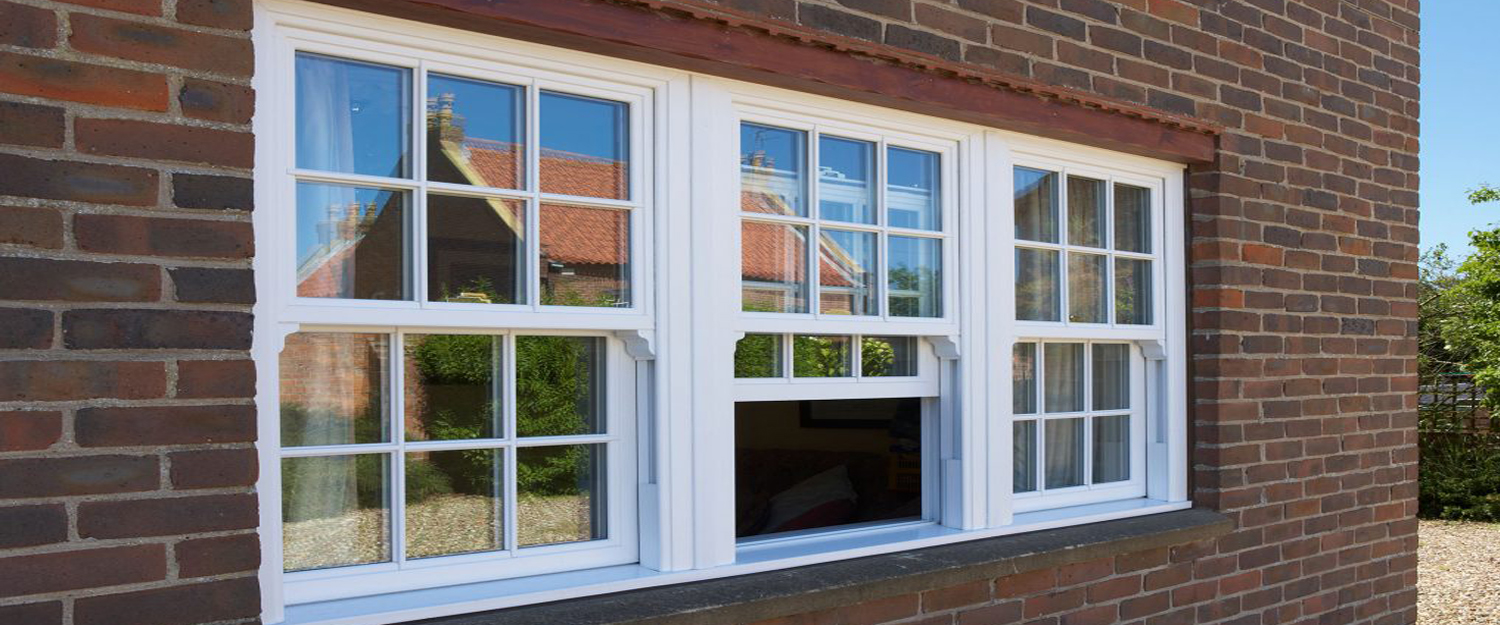 ---
Sash Windows Prices – Premium Materials
We only use the very best materials and our manufacturing techniques comprise of contemporary and advanced methods. The installation of your sash windows is important in order for your home to benefit from the advantages that newly installed windows can bring.
Our expert team have a wealth of knowledge when it comes to installing high quality sash windows into any property type. Our pricing is highly competitive, and our sash windows will be installed to the highest of standards.
Our sash windows achieve an impressive lifespan, which allows you to enjoy an exceptional degree of durability. This means that they will continue to perform in both aesthetic and function even after extensive use or exposure to adverse weather.
The Benefit of Sash Windows at Competitive Prices
Innovative Design – Our range of sash windows offer an innovative and state-of-the-art design. You can add character and personality to any property type in Fulham, giving a stylish and classic appearance. You can make your sash windows completely unique to you and your personal taste.
Georgian Sash Windows – If you would prefer an authentic period appearance, our replica Georgian sash windows combine traditional aesthetics with all of the modern benefits that uPVC provides. We create them with authentic Georgian bars to give you the period look without the costly upkeep of traditional timber.
Replacement Sash Windows – We're knowledgeable when it comes to replacing sash windows for period properties or homes in conservation areas. The criteria our sash windows have to meet is strict however our designs tick all of the boxes and have been designed specifically to seamlessly blend with listed homes and properties.
High-Performance Sash Window Solutions
Alaskan sash windows specialise in the installation of beautiful double-glazed sash windows in Fulham that are a highly sought-after home improvement product. With a traditional and timeless design incorporated with all of the modern functionality and technology, they result in a stunning finish with excellent performance. The reason for their popularity is obvious, offering a simple and clean design that oozes class and sophistication.
Sash Windows Prices: What's On Offer?
Sliding Sash Windows
Sash windows consist of two sashes which can be slid vertically to make an opening, making them a popular and easy to use window choice for your Fulham home. Inherent in British architecture, they were introduced in the late 17th century and were a staple fashion item for centuries. Sash windows have come a long way since then with the advancement in uPVC, aluminium and other materials that are now available instead of traditional timber. This means that homes are no longer plagued with issues such as rotting, warping or swelling.
---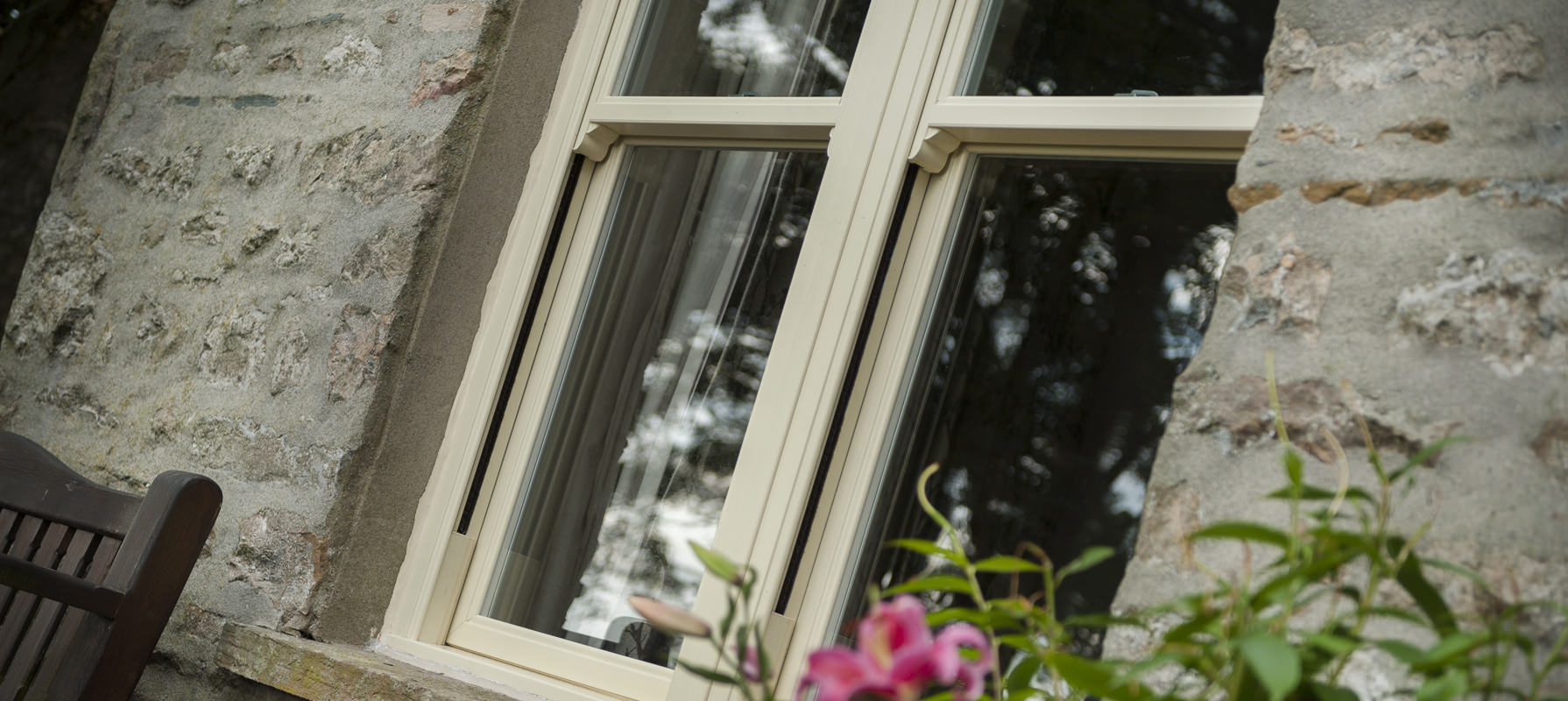 ---
FAQ's
Sash Window Prices in Fulham
We can assist you with the best type or recommend sash windows to suit your Fulham property.
We don't engage in any hard sell techniques and would rather you take your time to think about what sash windows would be best for you before you decide on the suitable solution for your home improvement project. We'll be on hand when you do!
You can use our free online quote service to get a tailored double-glazing sash window price. All you need to do is select your design choices and our calculator will give you a bespoke quote instantly.
Our range of sash windows offer a luxury look and feel without the designer price tag. We offer competitive and budget-friendly prices as we believe all of our customers in Fulham should be able to enjoy stunning sash windows.